ALL YOUR BUSINESS TECHNOLOGY SUPPORTED WITH ONE CALL!
Computer Workstations, Servers, Laptops, VoIP Phones, Network, Hosting, Websites, Email Exchange, AV and Cabling...
RELAX! Let TECHtality deal with all your Technology, so you can focus on your business!
We make sure your staff has the technology they need to be productive!
WE SUPPORT YOUR OPERATIONS AND PROTECT YOUR BUSINESS FROM COSTLY DOWNTIME!
Empower Your Employees to do Their Best Work!
Utilize Technology to transform your business and give your staff the flexibility to work how they work best!
We've Provided Technology Services To Arizona Businesses Since 1983!
Technology Services – Business people understand that a digital transformation is the future of your business! That technology promises to dramatically improve how you interact with customers, build your products, manage your back-end processes, interact with your suppliers—in short, the way your run your business. But, where and how do you begin such an all-encompassing venture?
In today's business world, most every aspect of your business uses technology of some kind. Computers, Phones, Security Cameras, AV, Networks, etc…, we support it all!
Website development, Accounting Systems Support, CAD/CAM Support Services. Network Cabling, Printer Setups, Server Support, Routers, Wireless Access Points. We are big in Technology Relocation Services.  Both Software and Hardware Support Services!
VoIP Phones – We are your cloud Business VoIP Phone Service Provider! Easily port your existing numbers to TECHtality's service in the cloud! Automated Attendant, Voice Mail to Email, Connect all your offices no matter where they are. All the features and functionality your business needs to make your staff more productive.
Remote & On-Site – Combining local Arizona presence with national reach that translates to faster response times, competitive rates, and innovative services.
TECHtality's team has years of experience and is certified in most major technologies! Providing our clients support at all levels. Including 24/7 access to our IT staff, on-site or remote support, and emergency response service available.
Our real-world business expertise on a variety of platforms allows us to make recommendations that are strategic rather than tied to a specific vendor or product. Our clients rely on this unbiased approach and use us to help them make informed decisions to connect staff with information and increase productivity….
Recent Relocation and New Office Projects!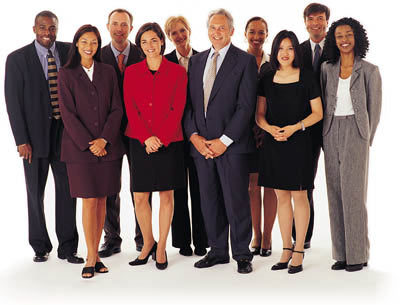 Jay, Just wanted you to know how much I appreciate all your help with my computer etc. Please let me know if there is anything I can do or anyone I can refer you to, to help you meet your goals this year. See you soon Charlie
Hello Jay, This is Cori Taylor of the Houston-Taylor Group, I just wanted to let you know the scanner you repaired for us is working as good as new, haven't had any problems with it! We appreciate you fixing it for us. Thank you!" Cori Taylor
Dear Jay, I cannot thank you enough for your fabulous help and amazing patience! I am so delighted with the laptop, all it does, and the patience!!! You were truly wonderful, and all you did was greatly appreciated! Thank you! Candice